Home Additions in Warrington, PA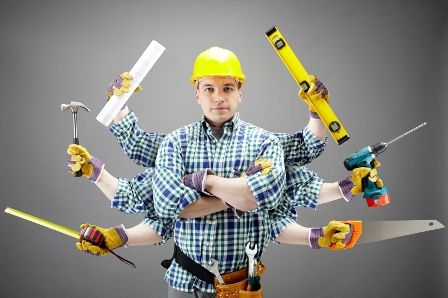 "Contractors You Can Trust"
Call Us for a Free Quote Today!
Making a room addition is a great idea for most homeowners. Not only does it customize your space, but it can also add to the resale value. After all, bigger is better! Whether it is for extra kids' rooms, an exercise room, a guest room, or just some extra storage space, room additions can be essential.
Many problems can arise when adding to your house. Some of these include structural deficiencies, outdated wiring, mechanical systems, and many more. A general contractor can overcome these problems when they arise. We offer excellent drywall and plastering services to
If you live in the Warrington area and are thinking about room additions, check us out at Bloemker Builders Inc. We will provide you with a carpentry expert to take care of your home additions. We have the experience to make your additions look and feel as if they were built with the house from the start.
Exterior Remodeling in Warrington, PA
When we say that our company offers general contracting service, we mean that we don't limit ourselves to the services we can provide our clients. Obviously, covering both interior and exterior remodeling needs is a very wide spectrum. You and a general contractor might start with discussion of a sunroom deck extension into your yard and end up discussing your goals for some exterior work to include patio remodels and covers, siding, retaining walls, and walkways.
A general contractor from our professional home remodeling staff can breathe life into your property. We are a home improvement and landscaping business you can trust. If you are not sure quite where to start, we offer several examples of past work we have done and are happy to help with initial ideas that you can later tailor as you please.
For instance, for landscaping, we offer several different plant variety combinations that can create a visually pleasing scene characterized by contrast, proportion, scale, and balance. Our staff had advanced knowledge of all the different varieties and can provide advice on the best ones for your property.
Call Bloemker Builders Inc today. We are careful to train our contractors well and provide the one-stop shop that you always wish you had.
For the best Home Additions in Warrington, PA, call and come visit us today! Bloemker Builders Inc. As your premier local contractor, we specialize in Kitchen Remodeling, Home Remodeling, Bathroom Remodeling, Home Renovations, Home Additions, and Basement Remodeling.