Basement Remodeling in Warrington, PA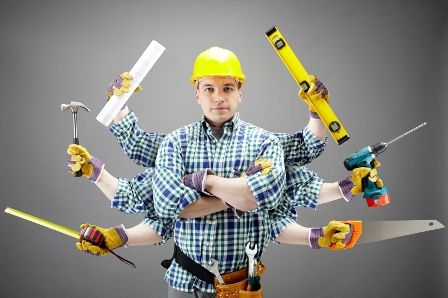 "Contractors You Can Trust"
Call Us for a Free Quote Today!
Basement Remodeling
It all starts with a dream of painted new walls, installation of proper lighting and a simply trim work. Bloemker Builders Inc provides the help you need for a basement remodeling project.
Our contractors know what questions to ask when it comes to making a decision about your remodeled room layout. You might want to consider the purpose of the basement to figure out what you need. Maybe you'll want a sink or perhaps a lot of sitting space. Our contractors stay up-to-date on the many different options and innovations in the home improvement industry. We are able to access what potential needs you may have through identifying your preferences and patterns, such as naturalistic, stylized, geometric or structural.
Maybe you don't need the entire room redone, but would like to extend your space a bit with an addition. The professionals will know what to take down and what to build up. Basement remodeling needs to be planned out beforehand to ensure safe procedures. With high quality products, experience, and design knowledge, Bloemker Builders Inc is ready to meet your home remodel needs.
Basement Refinishing
If you want to transform your basement, Bloemker Builders Inc can finish up the job. Our general carpentry services can help you get the most out of these rooms. Our contractors are experienced with additions and remodeling services and can provide basement refinishing results.
Basements are usually used for storage space, but if you have one that is large enough to have guests, why not utilize its greatest potential? Many people install hardwood flooring and place billiard tables to create a fun game room. We can paint the walls, replace doors and other refinishing jobs for your new basement.
Hardwood flooring is unsurpassed when it comes to qualities like durability and beauty. However, it will start showing signs of wear and tear over time. This to be expected when one considers that people are walking on it all the time. In these situations, you'll want hardwood floor refinishing. We specialize in this service, along with other different basement finishing services.
For the best Basement Remodeling in the business in Warrington, PA, call and come visit us today! Bloemker Builders Inc. As your premier local contractor, we specialize in Kitchen Remodeling, Home Remodeling, Bathroom Remodeling, Home Renovations, Home Additions, and Basement Remodeling.